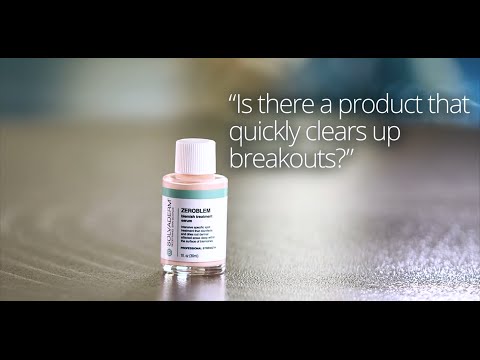 Revolutionizing
Cosmetic Dermatology
Discover Solvaderm's Professional Strength Products For Healthier And More Beautiful Skin.
About the product
Solvaderm Zeroblem is an expert-formulated spot treatment that balances out the tone of dark spots and hyper-pigmented spots with the rest of your skin. This product also helps in promoting skin clarity by disinfecting skin and drawing out impurities stuck in your pores. It also promotes blemish-free skin by controlling and regulating the amount of natural oils produced by your skin.
Usage
Zeroblem is applied on affected areas nightly as part of your evening skincare regimen. Use product only on freshly cleansed and toned skin. Apply by dipping a cotton swab into the solution and using the same to treat affected parts of your face. Use product only as needed. Rinse off the following morning.
Ingredients
Colloidal Sulfur: This ingredient delivers a calming effect even on severely and chronically irritated skin. It relieves skin from redness, itchiness, swelling and other signs of inflammation.
Zinc Oxide: It Helps Draw Out Excess Oil From Your Pores, Making It Faster And Easier To Dry Out And Heal Your Blemishes. It Also Controls The Amount Of Natural Skin Oil That Your Skin Produces.
Salicylic Acid: This ingredient delivers a mild exfoliation function that clears your pores of impurities. It also controls and regulates sebum production, which further improves skin clarity.
Benefits
This product improves your skin's clarity and overall complexion.
It helps dry out and heal blemishes fast and effectively.
It regulates oil production, making your skin less attractive to the growth and proliferation of blemish-causing bacteria.
It delivers anti-inflammatory properties that relieve your skin from visible signs of irritation.
It clears impurities from your pores.