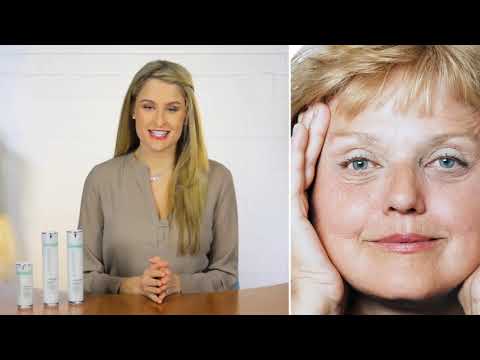 Revolutionizing
Cosmetic Dermatology
Discover Solvaderm's Professional Strength Products For Healthier And More Beautiful Skin.
About the products
Allow us to introduce you to Solvaderm's Targeted Wrinkle Repair System, the perfect blend of skincare products that work on preventing dehydration and dryness of the skin. Our mixture of anti-aging solutions is the ideal multi-purpose treatment that can counteract aging signs, rejuvenate skin, and protect it against free radicals and other external hazards.
In the Targeted Wrinkle Repair System, you will get a total of five products:
Stemuderm: A carefully formulated face cream intended to combat various aging signs, including wrinkles and fine lines, by combining peptides and apple stem cells. If you use it regularly, you can benefit from rejuvenated skin. Hydration boost will soften creases and lines and improve revitalization.
Size: (1.7 oz / 50 ml)
Eyevage: The second product in this treatment provides an extra boost of vitamin K which makes it suitable for the sensitive area around your eyes. Its goal is to promote skin radiance and vitality and promote overall appearance.
Size: (0.5 oz / 15 ml)
Dermpura: If you have sensitive skin or it is slowly starting to show aging signs, this cleanser is perfect for your needs. Aside from boosting hydration, it also acts as a purifier that can help to clean skin impurities.
Size: (4.0 OZ / 120 ml)
Maxatone: A product that belongs to the category of toners. It contains 11 ingredients and promotes skin complexion while promoting rejuvenation.
Size: (4.0 OZ / 120 ml)
Revivatone: The formula is optimized for the chest and neck areas. It promotes their firmness and tightness and also works against dryness, which can reduce and prevent wrinkling, sagging, and general skin aging.
Size: (1.7 oz / 50 ml)
Usage
As you can see below, there are five products in the Targeted Wrinkle Repair System that should be used in this order:
Step 1: Dermpura will cleanse your skin:

For this formulation, it is vital to wet your face first. Use gentle massage moves and rinse off with water.

Step 2: Maxatone for optimal skin tone:

It is vital to apply it on dry skin. Use a cotton pad and put on the product immediately after cleansing.

Step 3: Eyevage for optimal moisture:

Focus on the area near your eyes. Use upward movement to evenly massage the product into your skin.

Step 4: Stemuderm for rejuvenation:

Soaking your face with a potent formula of peptides and apple stem cells is the next step. Apply the product evenly on your face for deep hydration and the wrinkle-filling effect that promotes optimal skin appearance.

Step 5: Revivatone for chest and neck:

The only remaining thing is to apply this product on your neck and chest areas, which are often ignored in skin treatments, but that is not the case with this regimen.
Ingredients
Stemuderm

Malus Domestica Fruit Cell Culture: Apple stem cells, but not just any – these ones are sourced from a type of apple that is very rare and growing in Switzerland. They promote rejuvenation and may help to diminish wrinkles by smoothing them.
Acetyl Hexapeptide-8: A complex of amino acids with the goal of smoothening your wrinkles and fine lines so that they are less noticeable.
Dipeptide Diaminobutyroyl Benzylamide Diacetate: This is a lab version of temple viper snake venom which is completely safe. It assists in making the muscles more relaxed which prevents wrinkles.
Acetyl Glutamyl Heptapeptide-1: A type of peptides that helps to reduce wrinkles and fine lines by making facial muscles relaxed.
Palmitoyl Oligopeptide: It promotes skin fiber production and strengthens the skin. It also has protective properties and it can boost elasticity, too.
Matrixyl 3000: A combination of palmitoyl tetrapeptide-7 and pentapeptide-3 that can be effective in treating wrinkles and diminishing their visibility. It supports optimal hydration and rejuvenation.
Hyaluronic Acid: A molecule that is incredibly powerful in retaining moisture. This is how it can also help to iron out imperfections on your face.
Squalane: A potent moisturizer than smoothens and softens the skin.
Apricot Kernel Oil: It helps to fight against dryness and has a soothing effect while helping to deal with inflammation.
Jojoba Seed Oil: An ideal addition for smoothening the surface of your skin. It also helps with the delivery of nutrients from other ingredients into the skin's deeper layers.

Eyevage

Phytonadione: It is a form of vitamin K and particularly suitable for the area around your eyes. It can help to diminish hyperpigmentation issues, such as dark circles. Phytonadione also has a soothing effect and calms irritated skin.
Arnica Montana Extract: It works well with vitamin C and improves its absorption while also promoting the revitalization of the skin.
Glycine Soja (Soybean) Protein: The crucial benefit of this is ingredient is that it contains peptides that promote repair and renewal of damaged skin. The compound also works soothing on the skin.
Hydrolyzed Bran Protein: It can help to reduce swelling and redness and it is suitable for sensitive skin prone to irritation.
Simmondsia Chinensis (Jojoba) Seed Oil: A skin moisturizer that can add a considerable hydration boost to your skin. It works by entering deep skin layers and delivering nutrients there.
Prunus Armeniaca (Apricot) Kernel Oil: A natural-sourced antioxidant that can help to protect the skin from further degradation and promote revitalization and healing. It can provide relief from irritations, too.
Squalane: Known as a strong moisturizer, it works on hydrating your skin from within. The product boosts plumpness and fills wrinkles.
Eriobotrya Japonica Extract: The compound boosts suppleness and elasticity of the skin. It strengthens the fibers and tightens skin synthesis.

Dermpura

Chondrus Crispus (Seaweed) Extract: The product promotes suppleness and works on skin conditioning. It promotes optimal complexion by brightening your skin and relieving inflammation.
Eriobotrya Japonica Extract: The antioxidant properties of this ingredient are the critical reason for its inclusion. It can also promote retaining moisture and enhance elasticity.
Glycerin: A compound that makes your skin plumper and can help with filling wrinkles. It also promotes hydration.
Sodium Olivate: It acts as an exfoliator that can help in removing the dirt from the skin surface. Aside from that, it can assist in purifying your pores and repair damaged and dry skin.
Rose Hip Seed: The product boosts elasticity of the skin and helps with deep hydration.

Maxatone

Hamamelis Virginiana (Witch Hazel) Extract: This compound can help to make your skin tone more appealing. It promotes tightening and purifying pores while helping your skin to remain free of grease.
Achillea Millefolium Extract: This ingredient promotes tone of the skin and has antibacterial characteristics that can keep it safe from infection.
Hyaluronic Acid: Dewy and full skin is a guarantee with hyaluronic acid. This compound is vital for optimal hydration levels.
Symphytum Officinale Leaf Extract: A compound that boosts radiance of the skin. The product works on clearing the skin and has considerable anti-inflammatory characteristics.
Equisetum Arvense Extract: It helps with skin conditioning as it has silica that can strengthen skin and boost its resistance to external damaging factors.
Calendula Officinalis Flower Extract: A natural ingredient that promotes dewy and plump skin. It delivers a considerable amount of moisture and can help to smoothen the skin and reduce the visibility of wrinkles.
Glycyrrhiza Glabra (Licorice) Root Extract: This component helps to get your skin free from blemishes and calms swelling and irritation, which promotes overall appearance and texture of the skin.
Citrus Medica Limonum (Lemon) Peel Extract: This natural compound can work on tightening your pores and retaining moisture. It helps to deal with hyperpigmentation issues and boost skin complexion.
Arctium Majus Root Extract: An important part of the formula when it comes to skin revitalization. It contains nutrients, such as minerals, vitamins, and fatty acids that can rejuvenate the skin.
Salvia Officinalis (Sage) Leaf Extract: Sage naturally boosts your skin's radiance.
Lavandula Angustifolia (Lavender) Extract: It helps to make skin free of grease and puts oil balance under control. Promotes long-term conditioning and has a soothing effect.

Revivatone

Hexapeptide-10: It focuses on boosting the firmness of your chest and neck areas and potentially prevents sagginess.
Acetyl Dipeptide-13: It supports skin strength and repair. Thanks to its properties, this peptide can also boost skin tone.
Squalane: The compound can be important for hydration of the skin. It can also work on making creases and wrinkles less visible.
Hyaluronic Acid: A component that is also vital for hydration. It promotes fullness and helps to retain that fresh look for longer.
Glycerin: A component that can promote moisture and plumpness while also having humectant characteristics. It can promote overall skin health if used regularly.
Benefits
The system can work against wrinkles and help to make facial lines and other imperfections less visible.
The regimen helps to optimize moisture levels of your skin, as well as prevent dehydration and dryness, which can subsequently help to reverse and delay aging signs.
The treatment is incredibly potent in helping to protect your skin against damaging factors that cause dryness and damage.
The products can assist in promoting skin's potential to retain moisture for longer. If used regularly, this will promote plumpness.
The system assists in repairing damaged skin and boosting its moisture while helping skin to revitalize and renew.