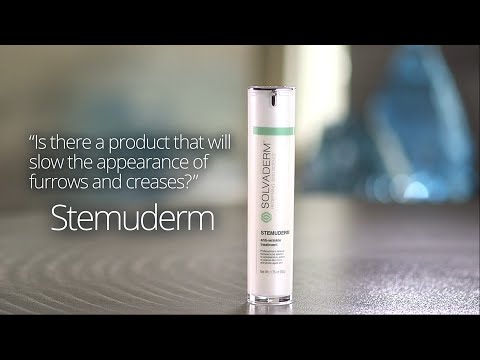 Revolutionizing
Cosmetic Dermatology
Discover Solvaderm's Professional Strength Products For Healthier And More Beautiful Skin.
About the product
Skin Firming Cellulite Treatment is the perfect skin care system designed for those who are trying to tighten their skin. Manufactured by Solvaderm, this system particularly focuses on skin areas that are prone to cellulite. The regimen works on enhancing hydrating and providing a moisturizing boost that can tighten and firm your skin while reducing dimples.
Take a look at the products included in Solvaderm's Skin Firming Cellulite System:
Maxatone: The purpose of using this toner is to prepare the targeted area for better absorption of the ingredients included in the other product. However, it also boosts hydration levels on the applied area.
Size: (4.0 oz / 120 ml)
Cellmaxa: The essential product of the treatment and a specially designed firming cream that interacts with natural mechanisms of the skin and helps to remove deposits of fat. The tightening and slimming effect of the formula are ideal to eliminate dimpling and bulging and boost overall appearance.
Size: (8.0 oz / 240 ml)
Usage
Believe it or not, there are only two steps that you should follow when using Skin Firming Cellulite System:
Step 1: Use Maxatone to tone your skin:

It is advisable to use a cotton pad and apply the product on clean and dry skin. Use circular and gentle massaging motions when applying.

Step 2: Take advantage of Cellmaxa's firming effect:

Focus on particular areas where cellulite appeared and make sure to apply it on clean skin. Use two times a day for optimal effects.
Ingredients
Maxatone

Hamamelis Virginiana (Witch Hazel) Extract: A compound that works on skin hydration and assists in optimizing skin tone.
Achillea Millefolium Extract: Thanks to the antibacterial characteristics of this compound, the area you applied the product to will be thoroughly cleansed and prepare for better nutrient absorption.
Hyaluronic Acid: The crucial reason for adding this ingredient is to promote skin moisture and boost hydration levels. Thanks to that, your cellulite-prone zones may become plumper and softer.
Symphytum Officinale Leaf Extract: A soothing compound that can smoothen the skin thanks to allantoin. It also works on fighting against irritation.
Equisetum Arvense Extract: A skin softener that contains silica, which is a known skin synthesis booster, which leads to firmer skin.
Calendula Officinalis Flower Extract: The product promotes hydration and retains moisture efficiently. It also has the potential to boost repair and healing.
Glycyrrhiza Glabra (Licorice) Root Extract: Who would have thought that licorice can soothe skin and fight against inflammation? On top of that, it facilitates optimal complexion and improves the texture of the skin which can result in diminishing cellulite appearance.
Citrus Medica Limonum (Lemon) Peel Extract: A potent antioxidant that can smoothen the skin of the areas it is applied to. It also works as a purifier and improves absorption of the ingredients from Cellmaxa.

Cellmaxa

Adiposlim: Fats are not our friends and adiposlim can help to drain them. Additionally, it has a tightening and firming effect which promotes overall appearance.
Adipoless: A compound that fits well with Adiposlim. Its purpose is to boost the circulation of fluids which leads to tightening of the skin.
Hyaluronic Acid: When we are talking about moisture, hyaluronic acid is an essential compound that not only promotes hydration, but also water retention. This helps to reduce bulges and dimples.
Squalane: This is a compound whose take is to make your skin plump. Its properties work on reducing the visibility of cellulite.
Benefits
The perfect regimen to deal with cellulite issues.
The system has only two steps in applying and works around the clock to help you get rid of cellulite.
The products included in the regimen were carefully chosen to fit well with each other and bring the promised results to the users.
The regimen can promote skin's complexion which also contributes to reducing the visibility of cellulite.
The formulas work on eliminating the body's excess fats.