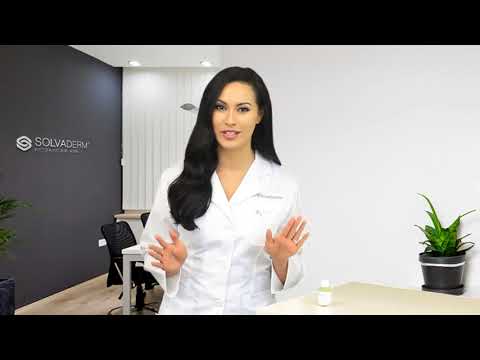 Revolutionizing
Cosmetic Dermatology
Discover Solvaderm's Professional Strength Products For Healthier And More Beautiful Skin.
About the Product
This system consists of two Solvaderm products:
Rejuvoderm - This is a cleanser that promotes a deep and intense skin cleanse. Simultaneously, this product delivers BHAs and AHAs that help gently lift and effectively eliminate your skin's damaged top layer so that a new layer may rise to the surface and replace it.
Zeroblem - This product is a spot treatment that is specially formulated to lighten hyperpigmentation caused by acne marks. It works just as well for evening out other blemish marks. This product also functions to help control and regulate oil production.
Usage
Step 1: Clean face with Rejuvoderm. Wet skin and lather. Rinse off with lukewarm water, then pat dry.
Step 2: Apply Zeroblem sparingly. Using cotton buds, apply the product over affected or hyperpigmented areas of your skin only.
Ingredients
Rejuvoderm Ingredients:

Salicylic Acid - This beta-hydroxy acid (BHA) works by softening the dirt and grime trapped in your pores and masking your skin. It has an oil regulating function that helps prevent acne-causing bacteria from infecting your pores.
Glycolic Acid and Lactic Acid - These alpha-hydroxy acids (AHA) support faster but generally mild skin-exfoliation. In turn, your skin's regeneration and renewal functions speed up significantly so your skin's appearance is renewed and revitalized
Lavandula Angustifolia (Lavender) Oil - This ingredient acts as a formulation carrier that delivers the AHAs and BHAs deep into your skin. Simultaneously, this ingredient delivers a skin-moisturizing feel.

Zeroblem Ingredients:

Colloidal Sulfur - This ingredient promotes pH balancing that helps stomp out acne-causing bacteria from blemish-prone skin. It helps purify your skin to prevent acne breakouts.
Zinc Oxide - This ingredient promotes oil regulation. It also treats and dries out blemishes.
Salicylic Acid - This ingredient purifies your pores. It also promotes a more-regulated oil production which helps prevent your skin from greasing, helping keep acne-causing bacteria off of your skin.
Benefits
These products help purify your skin to prevent infection and acne breakouts.
This system enhances your flawless and radiant overall complexion.