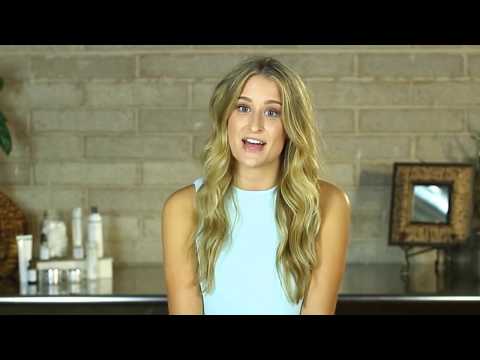 Revolutionizing
Cosmetic Dermatology
Discover Solvaderm's Professional Strength Products For Healthier And More Beautiful Skin.
About the products
The biggest advantage of Solvaderm's Retinol & Stem Cell System is that it works its magic while you are asleep. This is a nighttime rejuvenation treatment designed especially for mature and damaged skin. It promotes revitalization and renewal by mixing the positive effects of retinol (vitamin A) with stem cells derived from carefully chosen plants.
Here are the products that the formula is composed of:
Dermpura: The manufacturer chose this cleanser as it is suitable for skin types that are sensitive and prone to imperfections. It is not only about cleansing the skin, but also nurturing and hydrating it to promote general skin appearance.
Size: (4.0 OZ / 120 ml)
Maxatione: Once again, this is not only about the main purpose of the product. Although this is a toner, it can moisturize your skin and act as a purifier to boost clarity.
Size: (4.0 oz / 120 ml)
Stemnucell: A skin serum that boosts revitalization and accelerates healing while promoting a quick and efficient renewal. It can make your skin plump and fill your wrinkles to diminish their visibility.
Size: (1.0 oz / 30 ml)

Suvoderm: The final addition to the mix is a nighttime skincare formulation that protects your skin from external factors and promotes healing and regeneration.
Size: (1.0 oz / 30 ml)
Usage
Retinol & Stem Cell System has several simple steps you should stick to for optimal effects:
Step 1: Make your skin wet first and then apply Dermpura. Use circular movement to massage it into your skin. Rinse off and pat dry while continuing to be gentle on your skin.
Step 2: Once your skin is dry, apply Maxatone with a cotton pad that should be soaked. Cover the entire surface of your face with circular motions.
Step 3: The next step is applying Stemnucell which should be applied by using the applicator that arrived in the packaging. Take a pea-sized amount and use fingertips to spread on your face. You can also use it on the chest and neck, but make sure to wait for it to absorb before continuing with the process.
Step 4: Suvoderm is the final step of your routine. You only need a tiny amount of the cream that you will evenly spread on your face.
Ingredients
Dermpura

Chondrus Crispus (Seaweed) Extract: A natural-sourced ingredient that provides inflammation relief and can help to deal with irritation while promoting skin radiance.
Eriobotrya Japonica Extract: Another natural compound that is extremely potent when it comes to improving hydration of the skin. The antioxidants and vitamins the formula contains also promote renewal and rejuvenation.
Glycerin: It can make your skin plumb while also helping to retain moisture and optimal hydration levels for longer.
Sodium Olivate: It works against the dryness of the skin and also acts a purifier that can eliminate dead and dying cells.
Rose Hip Seed: A natural-sourced compound that improves elasticity and hydration of the skin.

Maxatone

Hamamelis Virginiana (Witch Hazel) Extract: It makes your skin smooth and tightens your pore while promoting its overall tone.
Achillea Millefolium Extract: The ingredient has antibacterial characteristics that help to deal with germs that cause blemishes.
Hyaluronic Acid: It does an excellent job of retaining the moisture and keeping your skin supple and dewy.
Symphytum Officinale Leaf Extract: A component that promotes clear skin while improving its radiance.
Equisetum Arvense Extract: Silica is an active compound and it that works on improving elasticity and making your skin tight and firm. It also assists in dealing against environmental factors that are potentially damaging.
Calendula Officinalis Flower Extract: It acts as a skin hydration booster and assists in renewing and repairing your skin.
Glycyrrhiza Glabra (Licorice) Root Extract: Another potent moisturizer that also helps in retaining your moisture.
Citrus Medica Limonum (Lemon) Peel Extract: It works great as a purifier and it can brighten your complexion.
Arctium Majus Root Extract: This compound is filled with vitamins that promote revitalization and renewal. It helps to deal with dull complexion and promotes a youthful appearance.
Salvia Officinalis (Sage) Leaf Extract: Another compound that helps your skin to purify and assists in eliminating acne marks. It also works on preventing your skin from becoming greasy.
Lavandula Angustifolia (Lavender) Extract: A soothing compound that can help to retain moisture as long as it is applied regularly.

Stemnucell

Malus Domestica Fruit Cell Culture: These are actually domestic apples, but not just any kind – a rare species from Switzerland that can assist in fighting against damaging environmental factors.
Seaweed (Chondrus Crispus) Extract: Another natural compound filled with ingredients that can nourish your skin and revitalize its functions. It protects the skin and helps to make it silky and smooth.
Hyaluronic Acid: You will often find this ingredient in skincare formulas and for a good reason. It attracts moisture and does an excellent job in retaining it. If you use it regularly, it can stimulate your skin to naturally prevent moisture better.

Suvoderm

Niacinamide: A vitamin that belongs to the B family of vitamins. It has considerable antioxidant properties and it can minimize oxidative stress and damage. Niacinamide also helps to deal with discoloration and boosts micro blood flow in the area it is applied to.
Saccharomyces/Copper Ferment (Cu Complex): The active compound of this ingredient is copper which is a vital nutrient in promoting your skin's overall appearance and protecting it against damaging effects of the environment.
Vitamin E: Another vitamin included in the formula. Also known as alpha-tocopherol, this can help to promote hydration and make your skin soft and dewy.
Alpha Lipoic Acid (Thioctic Acid): The crucial advantage of this compound is that it is soluble in both fat and water. This increases its absorption capabilities and enables it to moisturize even deep layers of your skin.
Hyaluronic Acid: Although it plays a crucial role in optimal hydration levels, its task is to retain moisture and promote plumpness.
Persea Gratissima (Avocado) Oil: A compound that has incredible anti-inflammatory characteristics. It can deliver an immediate soothing effect on the skin suffering from irritation. It promotes hydration and it can help in dealing with general aging signs.
Soybean (Glycine Soja) Oil: A natural-sourced compound filled with amino acids that promote firmness and elasticity while helping to deal with inflammation.
Carnitine: It works against dryness and, therefore, supports optimal hydration levels, but it can also protect the skin against damaging environmental factors.
Retinol: Vitamin A is another ingredient that often plays a crucial role in anti-aging formulas. This is because it promotes skin renewal by helping to repair damaged and eliminate dying and dead cells. It also prevents the production of melanin which is the most frequent cause of discolorations.
Salvia Officinalis (Sage) Extract: A plant-based component that has anti-inflammatory characteristics that can help the skin fight against blemishes. It also promotes microcirculation underneath applied areas.
Vitis Vinifera (Grape) Seed Oil: Grape is known for its antioxidant properties and this formula utilizes that with the goal of skin revitalization and boosting youthful appearance.
Ubiquinone (Coenzyme Q-10): When we talk about anti-aging, it is important to have optimal moisture levels and antioxidant properties that can minimize free radical damage, and this ingredient helps to achieve both.
Benefits
The formulation contains products that were carefully chosen and optimized to bring back the youthful appearance of your skin.
The regimen can considerably help in reaching optimal hydration levels, as well as deliver nutrients that are essential for nourishing your skin.
The system can help in filling wrinkles and ironing out any imperfections. It can make fine lines and creases less visible.
The regimen also assists your skin to retain moisture and remain hydrated for hours.
The products promote radiance and plumpness of the skin.