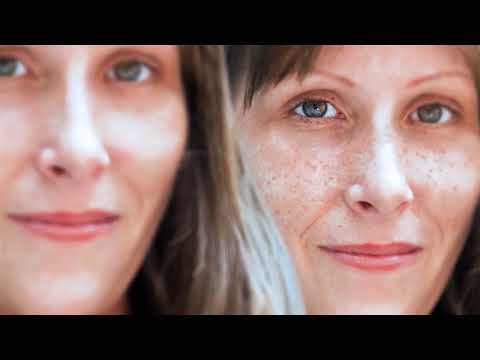 Revolutionizing
Cosmetic Dermatology
Discover Solvaderm's Professional Strength Products For Healthier And More Beautiful Skin.
About the Product
This system consists of two Solvaderm products:
ACE Ferulic - Specially formulated to boost your skin's protection, this product improves your skin's natural antioxidant levels. It improves your skin's resistance to possible causes of irreversible damage.
Stemuderm - This product helps smoothen out the appearance of fine lines and wrinkles with the help of plant stem cells. It enhances your skin's natural mechanisms for healing and rejuvenation.
Usage
Step 1: Apply ACE-Ferulic all over your face. Extend to your neck and chest if desired.
Step 2: Spread Stemuderm evenly all over your skin.
Ingredients
ACE-Ferulic Ingredients:

Ferulic Acid - This ingredient serves a carrier function to improve product absorption. It contains a rich number of antioxidants that provide the skin with protection from damage caused by UV and other environmental elements.
Antioxidant Complex - This ingredient consists of Ascorbic Acid (Vitamin C), Alpha Tocopherol (Vitamin E), and Niacinamide (Vitamin B3). These ingredients flood your skin with antioxidants and provide anti-inflammatory as well as astringent benefits that help improve your skin's health, vitality, and appearance.
Panthenol (Vitamin B5) and Hyaluronic Acid - These ingredients help maintain your skin's well-conditioned state. In effect, skin heals faster.

Stemuderm Ingredients:

Malus Domestica Fruit Cell Culture - This ingredient speeds up skin regeneration. It helps turnover skin cells faster to reveal skin that is less flawed.
Peptides and amino acid - This consists of Acetyl Hexapeptide-8, Dipeptide Diaminobutyroyl Benzylamide Diacetate, Acetyl Glutamyl Heptapeptide-1, Palmitoyl Oligopeptide, Pentapeptide-3 & Palmitoyl Tetrapeptide-7 (Matrixyl 3000). These peptides assist your skin in performing optimally and delivering mechanisms for repair and recovery.
Nourishing Complex - This consists of Jojoba Seed Oil, Apricot Kernel Oil, Squalane, and Hyaluronic Acid. These ingredients plump your skin, causing wrinkles to soften in appearance.
Benefits
These products work together to deliver two key skin corrective functions, that is, lightening sun spots and smoothening wrinkles caused by sun damage.
It protects your skin from sun damage by neutralizing UV.
These products make for a fine makeup base.