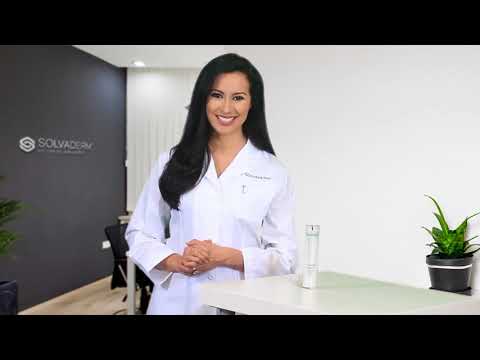 Revolutionizing
Cosmetic Dermatology
Discover Solvaderm's Professional Strength Products For Healthier And More Beautiful Skin.
About the Product
This system consists of two Solvaderm products:
Excelagene - This product delivers a significant amount of hyaluronic acid that boosts your skin's moisture content. It causes your skin to become plumper and helps your skin hold on to that moisture longer.
Suvoderm - This product supports your skin's natural, damage-recovery mechanisms. It supports repair from signs of day-to-day damage to help prevent these from escalating to visible signs of skin aging.
Usage
Step 1: Apply a thin layer of Excelagene on freshly cleaned and toned skin. Allow to become fully absorbed.
Step 2: Apply a generous amount of Suvoderm.
Ingredients
Excelagene

Hyaluronic Acid: This ingredient helps restore optimal moisture levels of your skin. It supports the restoration of your skin's natural ability to capture and keep moisture for longer periods.
Ameliox (Carnosine, Silybum Marianum Fruit Extract, and Tocopherol): These ingredients promote increased skin elasticity and density. So, collagen fibers take longer to become degraded.
PerfectionPeptide P7 (Acetyl sh-Heptapeptide-1, Shea Butter, and Glycerin): This antioxidant powerhouse promotes skin that is better protected from damage and decline. These ingredients also promote enhanced skin moisturization.

Suvoderm

Antioxidant Complex: It consists of Niacinamide, Copper Ferment, Vitamin E, Grape Seed Oil, and Ubiquinone. These ingredients boost your skin's protection from damage and also revitalize your skin's efficiency in delivering optimum levels of damage repair and recovery.
Moisture-enhancing Complex: The combination of hyaluronic acid, thioctic acid, avocado oil, and carnitine improves your skin's overall moisture content. These ingredients help plump your skin and promote enhanced skin healing and recovery.
Retinol: This Vitamin A derivative helps facilitate faster exfoliation, regeneration and cell turnover. Retinol also has melanin-inhibiting properties that help lighten hyperpigmented spots on skin.
Anti-inflammatory Complex: This blend of ingredients composed of glycine, soja, and sage extract deliver natural anti-inflammatory properties that help calm chronic skin inflammation. These ingredients give your skin a natural glow and blush.
Benefits
These products help neutralize damage that your skin incurs day after day.
This system helps refortify your skin to give it ample protection from potential skin-damaging elements, including stress, dryness, and environmental elements.