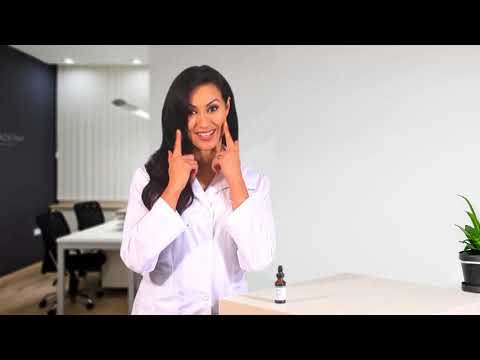 Revolutionizing
Cosmetic Dermatology
Discover Solvaderm's Professional Strength Products For Healthier And More Beautiful Skin.
About the Product
This system consists of two Solvaderm products:
Stemnucell - This product promotes skin healing served in a serum preparation. It has a wrinkle-filling effect that makes mature and aging skin appear smoother and plumper.
Suvoderm - This product is specially formulated for overnight repair. It supports your skin's natural, damage-recovery mechanisms to help your skin recover from day-to-day issues that, if left unaddressed, can easily lead to irreversible damage and visible appearance of wrinkles and fine lines.
Usage
Step 1: Apply Stemnucell on freshly cleansed and toned skin, making sure that the full skin-surface is covered.
Step 2: Spread Suvoderm generously all over your skin. Massage in gently to blend the product deep into your skin.
Ingredients
Stemnucell

Malus Domestica Fruit Cell Culture - This ingredient, derived from a rare species of Swiss apple, improves your skin's resilience to damage caused by internal and external stressors. It also supports faster skin healing and recovery from damage.
Chondru Crispus (Seaweed) Extract - This ingredient is loaded with nutrients and helps improve skin's nutrition. In effect, your skin becomes more capable of delivering more efficient repairs and quicker cell turnover.
Hyaluronic Acid - This moisture-enhancing ingredient has a skin-plumping effect. It also keeps your skin looking dewy.

Suvoderm

Antioxidant Complex - It consists of Niacinamide, Copper Ferment, Vitamin E, Grape Seed Oil, and Ubiquinone. These ingredients provide multiple benefits for your skin's protection, enhancement, and renewal.
Moisture-enhancing Complex - The combination of hyaluronic acid, thioctic acid, avocado oil, and carnitine promotes enhanced skin moisture and strengthening of the moisture barrier. This blend also supports faster and more effective damage-repair mechanisms to help stop and reverse early signs of skin damage and aging.
Retinol - This is a Vitamin A derivative. It promotes faster skin renewal and cell turnover.
Anti-inflammatory Complex - Glycine soja and sage extract deliver a soothing effect that calms skin irritation. The result is a more even skin tone and a healthier looking complexion.
Benefits
These products deliver a powerful overnight-repair formulation to help neutralize and cancel out day-to-day skin damage and deterioration.
Consistent and regular application of these products promote wrinkle-filling effects that makes your skin appear more youthful.