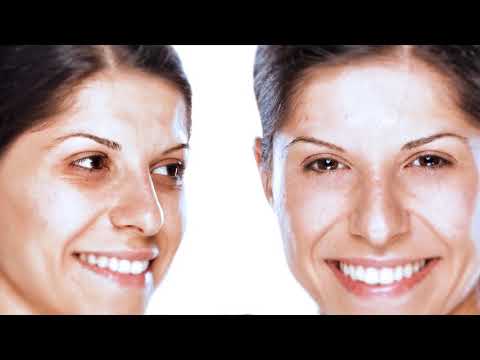 Revolutionizing
Cosmetic Dermatology
Discover Solvaderm's Professional Strength Products For Healthier And More Beautiful Skin.
About the Product
This system consists of two Solvaderm products:
Eyevage - This is an eye cream that delivers a potent form and concentration of Vitamin K for improved eye-skin health and future protection from damage. This ingredient supports improved fluid drainage and blood circulation around the eye area, helping prevent dark under-eyes, puffiness, dark circles, and crow's feet.
Dermaxsol - This is a daytime moisturizer that comes with SPF 30 sun-protection function that keeps your facial skin moisturized and protected from UV damage throughout the day. It also helps in rebuilding your skin's barrier-protection function to keep moisture in as well as to better resist damage caused by the environmental elements, including UV.
Usage
Step 1: After cleansing, pat dry and apply Eyevage around your eye area. Dot the product, spread, and wait for it to become fully absorbed before layering with Dermaxsol.
Step 2: Cover your face thoroughly with Dermaxsol. Apply moisturizer at least 20 minutes before exposing skin to the sun. Reapply throughout the day to maintain sun protection function.
Ingredients
Eyevage Ingredients:

Phytonadione - Also known as Vitamin K, it enhances microcirculation to prevent stuck fluids. It helps lighten pigmentation around the eye area.
Arnica Montana Extract - This ingredient enhances absorption of Phytonadione on skin. It supports faster skin recovery from damage.
Anti-inflammatory Complex Glycine Soja (Soybean) Protein and Hydrolyzed Bran Protein – This complex soothes and calms irritated skin. These ingredients also promote healthier skin appearance.
Nourishing Complex - This consists of Simmondsia Chinensis (Jojoba) Seed Oil, Prunus Armeniaca (Apricot) Kernel Oil, Squalane, and Eriobotrya Japonica Extract. Combined, these ingredients make your skin better hydrated and makes moisture last.

Dermaxsol Ingredients:

Zinc Oxide (7%) and Octinoxate (7.5%) - These are sunscreen agents that help protect your skin from sun damage. These ingredients neutralize and stop UV from hurting your skin.
Glycerin and Beeswax - These ingredients help replenish your skin's lost moisture. They also help your skin recover from damage and restore its ability to efficiently hold moisture in.
Benefits
These products protect your skin from drying out and maintain ideal moisture levels throughout the day.
This system helps protect your skin from two major causes of skin damage and aging: sun damage and dryness.