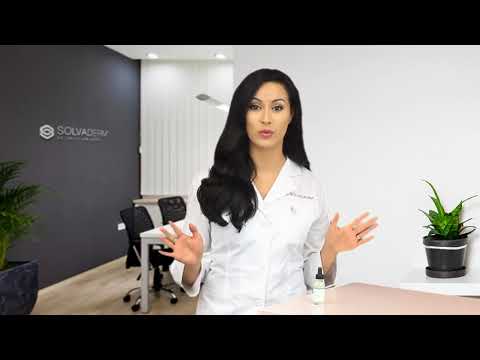 Revolutionizing
Cosmetic Dermatology
Discover Solvaderm's Professional Strength Products For Healthier And More Beautiful Skin.
About the Product
This system is composed of two Solvaderm products:
Glowpeel - This serum delivers a mild, but intense, skin peel to strip your skin of impurities and speed up skin-cell turnover to rid your skin of imperfections. The overall result is flawless, naturally-glowing skin.
Dermaxsol- This product is intended to function as a moisturizer and sunscreen in one. This daytime moisturizer is infused with SPF 30, effectively protecting your skin from two of the top causes of skin damage and premature aging - sun damage and chronic dryness.
Usage
Step 1: Apply Glowpeel on freshly cleansed skin several times every week depending on your skin's level of tolerance for this product's formulation and the severity of skin flaws that you desire to improve.
Step 2: After drying down Glowpeel, spread Dermaxsol to help prevent further skin damage due to UV. Spread generously over skin to replenish lost moisture.
Ingredients
Glowpeel

Alpha Hydroxy Acids - This product is formulated with four AHAs — Glycolic Acid, Lactic Acid, Kojic Acid, and Pyruvic Acid. Derived from natural sources, these ingredients work up a natural glow for your skin by gently lifting dead and damaged skin cells as well as drawing out impurities from your pores to protect you from developing acne and blemishes.

Dermaxsol

Zinc Oxide (7%) and Octinoxate (7.5%) - These are sunscreen agents that help make Dermaxsol a truly sun-protecting moisturizer infused with SPF 30. These sunscreen agents deliver a combination of sun-blocking and UV-neutralizing properties to prevent sun damage.
Glycerin and Beeswax - These are moisturizing ingredients that fill up your skin with moisture as it conditions the surface of your skin. It also supports the reinforcement of your skin's moisture-barrier layer to keep moisture in.
Benefits
These products help facilitate faster skin renewal and recovery from damage.
This system promotes skin that is free from flaws and complexion that glows with health and beautiful radiance.
It helps fade the appearance of dark marks, wrinkles, and other visible signs of skin damage and aging.