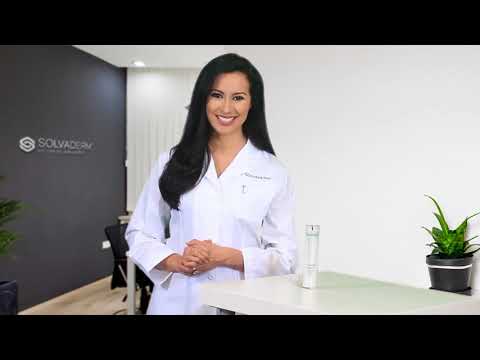 Revolutionizing
Cosmetic Dermatology
Discover Solvaderm's Professional Strength Products For Healthier And More Beautiful Skin.
About the Product
This system is composed of two Solvaderm products:
Excelagene - Built to flood your skin with the hydrating effects of hyaluronic acid, this product helps keep your skin continuously well-moisturized. By increasing your skin's hyaluronic acid content, your skin is protected from dryness and, possibly, premature signs of aging.
Stemuderm - This is a wrinkle cream that enhances your skin's youthful appearance with the help of plant stem cells. Skin becomes renewed and revitalized.
Usage
Step 1: Apply Excelagene right after cleansing and toning to lock in moisture. Make sure to cover the entire surface of your skin.
Step 2: Apply Stemuderm generously all over your face, including neck and chest areas if desired.
Ingredients
Excelagene Ingredients:

Hyaluronic Acid - Deeply and intensely nourishing, this ingredient is present in different molecular weights in this product. As a result, skin's different layers are flooded with moisture, causing skin to appear fuller and plumper.
Ameliox (Carnosine, Silybum Marianum Fruit Extract, and Tocopherol) - These ingredients help promote higher skin density and elasticity. They also help promote a longer period of collagen degradation.
PerfectionPeptide P7 (Acetyl sh-Heptapeptide-1, Shea Butter, and Glycerin) - This combination of antioxidants provides a powerful protection for your skin. This complex also deeply moisturizes your skin.

Stemuderm Ingredients:

Malus Domestica Fruit Cell Culture - Derived from the plant stem cells of a rare and highly climate-resilient Swiss apple, this ingredient promotes enhanced skin protection. Plant stem cells also revitalize your skin's natural mechanisms for damage repair.
Peptides and amino acids - This consists of Acetyl Hexapeptide-8, Dipeptide Diaminobutyroyl Benzylamide Diacetate, Acetyl Glutamyl Heptapeptide-1, Palmitoyl Oligopeptide, Pentapeptide-3 & Palmitoyl Tetrapeptide-7 (Matrixyl 3000). These peptides promote enhanced skin processes for regeneration and rejuvenation.
Nourishing Complex - This consists of Jojoba Seed Oil, Apricot Kernel Oil, Squalane, and Hyaluronic Acid. These ingredients flood your skin with moisture and assist your skin in locking it in over a longer period of time.
Benefits
These products promote the youthful appearance of your skin.
This system has been formulated to deliver the specific requirements of aging and mature skin.