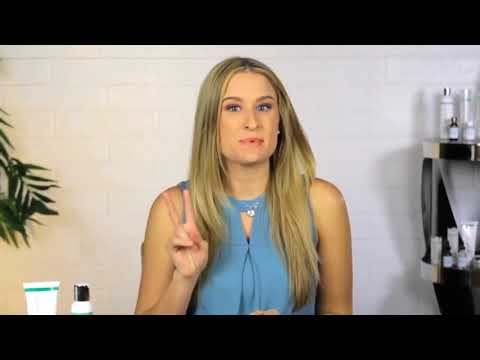 Revolutionizing
Cosmetic Dermatology
Discover Solvaderm's Professional Strength Products For Healthier And More Beautiful Skin.
About the product
Solvaderm's Daily Skin System (PM) improves the appearance of early signs of damage and skin aging while you sleep in sweet slumber. It fades the appearance of dark marks and other skin discoloration issues. It also helps soften and smoothen the appearance of wrinkles and fine lines. The Daily Skin System (PM) is composed of the following products:
Rejuvoderm: This cleanser enhances your skin's quality by purifying it and ridding it of infection-causing bacteria. It promotes the healing of blemishes and prevents the formation of dark marks caused by acne and other skin infections.
Maxatone: This toner deep cleans and moisturizes at the same time. It helps maintain your skin's optimal moisture content by tightening your pores. It also lightens dark marks and promotes an overall glowing, revitalized skin.
Suvoderm: This skin treatment cream pampers your skin with potentially damage-correcting and wrinkle-filling ingredients that make your wrinkles and fine lines appear less noticeable. This product promotes enhanced mechanisms for skin renewal and rejuvenation.
Usage
To get on the Daily Skin System (PM), simply apply the products in this regimen in the following order:
Step 1: Cleanse skin with Rejuvoderm:

Apply product over wet skin. Massage gently. Rinse off with lukewarm water.

Step 2: Tone with Maxatone. Soak a cotton pad with Maxatone:

Apply the product on dry, freshly cleansed skin. Use upward and outward motion, covering all skin surface.

Step 3: Rejuvenate with Suvoderm:

Take a pea-sized amount of the product. Dot the cream around your face and then spread so that your skin surface is thoroughly and evenly covered.
Ingredients
Rejuvoderm

Salicylic Acid: This ingredient cleanses, purifies, exfoliates, and regulates your skin oils in one step. It promotes faster skin renewal and helps promote round-the-clock skin moisturization.
Lactic Acid: It adds a mild exfoliation function to this cleanser. By supporting the elimination of dead and damaged skin layers, this ingredient enhances skin regeneration and turnover.
Glycolic Acid: This ingredient gives this cleanser's formula another exfoliation boost. It helps clear skin of dead and damaged skin while simultaneously enhancing skin renewal and turnover.
Lavandula Angustifolia (Lavender) Oil: This ingredient serves as a formulation carrier, leading the beneficial ingredients deep into your skin. It also leaves the surface of your skin with a velvety smooth finish.

Maxatone

Hamamelis Virginiana (Witch Hazel) Extract: This ingredient purifies and tightens your pores. It also helps prevent future breakouts by regulating oil production.
Achillea Millefolium Extract: This ingredient promotes skin clarity. It has antibacterial properties that purifies your skin as it promotes enhanced overall skin tone.
Hyaluronic Acid: This wrinkle-plumping ingredient continuously draws in moisture to your skin. It continuously keeps your skin hydrated.
Symphytum Officinale Leaf Extract: This ingredient helps improve the clarity of your overall complexion. Its allantoin content is well regarded for its ability to improve skin synthesis.
Equisetum Arvense Extract: This ingredient strengthens and brightens your skin. It also supports your skin's natural mechanisms for improving resilience to skin damage and aging.
Calendula Officinalis Flower Extract: It enhances your skin's moisture content. It also soothes your skin from inflammation.
Glycyrrhiza Glabra (Licorice) Root Extract: It renders your skin with a calmer complexion. It also helps give you a brighter and more glowing complexion.
Citrus Medica Limonum (Lemon) Peel Extract: This ingredient tightens and promotes firmer skin tone. It also lightens dark marks and promotes a more energetic complexion.

Suvoderm

Niacinamide: This skin vitamin protects, lightens, and enhances the overall health and quality of your skin. It helps fade dark spots and treat other forms of skin discoloration.
Saccharomyces/Copper Ferment (Cu Complex): It supports your skin in strengthening collagen fibers. It makes copper available in a form that is useful for your skin.
Vitamin E: This ingredient enhances your skin's moisture content. It works with your skin's natural mechanisms for rebuilding your protection barrier.
Hyaluronic Acid: It significantly enhances your skin's moisture levels. Skin becomes dewier and better hydrated on a continuous basis.
Thioctic Acid (Alpha-Lipoic Acid): This ingredient boosts your skin's moisture levels. It also has strong antioxidant properties.
Persea Gratissima (Avocado) Oil: Loaded with nutrients and essential fatty acids, this ingredient supports faster skin healing and repair. It also promotes enhanced skin moisture.
Glycine Soja (Soybean) Oil: This ingredient delivers a calming effect on skin. It promotes skin clarity and a more even toned skin emerges as a result.
Carnitine: This ingredient supports oil control. It also works with your skin in reconstituting your skin's protective barrier.
Retinol: A derivative of Vitamin A, this ingredient delivers multiple anti-aging benefits. It has a wrinkle-smoothening effect, and it also inhibits melanin production which lightens dark spots and improves your overall skin tone.
Salvia Officinalis (Sage) Extract: It instantly soothes your skin from inflammation. It also gives your skin a natural blush.
Vitis Vinifera (Grape) Seed Oil: Packed with antioxidants, this ingredient helps defend your skin from free radicals. It also helps restore your skin's moisture levels.
Ubiquinone (Coenzyme Q-10): This ingredient enhances your skin's moisture levels. It also promotes a brighter overall skin tone with its revitalizing super antioxidant properties.
Benefits
This system takes advantage of the window period your skin has to repair and rejuvenate while you sleep.
The products in this regimen work together to deliver anti-aging effects to enhance your skin's overall appearance.
This regimen provides a basic, easy-to-follow anti-aging routine.
It complements the Daily Skin System (AM) regimen.
Products in this system are specially formulated and designed to help deliver faster skin regeneration and healing.