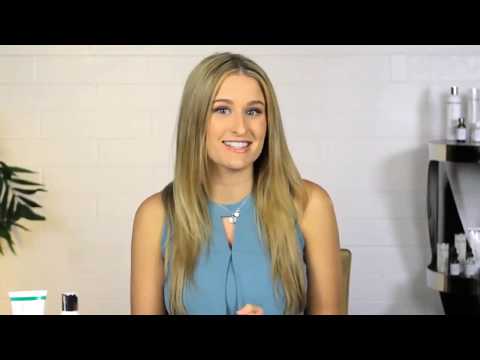 Revolutionizing
Cosmetic Dermatology
Discover Solvaderm's Professional Strength Products For Healthier And More Beautiful Skin.
About the product
Solvaderm's Age Defying System (AM) is the most comprehensive regimen you will find when it comes to daily skincare. It features a combination of products designed by reliable manufacturer to combat any aging signs noticeable on the skin. The system has an all-around anti-aging effect and it can also help to repair skin damaged by UV rays. It works by promoting crucial skin mechanisms in charge of repair. The effectiveness of the regimen can boost a youthful appearance and promote the health and freshness of the skin.
Here is an overview of the products included in the Age-Defying System (AM):
Dermpura: The crucial thing in nurturing your skin is to remove any impurities and this product does just that. By doing this, it protects you from all sorts of irritations, including but not limited to blemishes. This prevents the possibility of these irritations turning into long-term damage. Additionally, the cleanser will deliver nutrients that promote clear skin.
Maxatone: Another product that can help in removing impurities from your skin. It is a toner that penetrates deep into the skin and helps to lift excess oils and dirt to the surface to remove them. While cleaning your pores it also tightens them and secures smooth skin.
ACE Ferulic: A product filled with vitamins, including A, C, and E. You can additionally benefit from the inclusion of ferulic, which makes this formula a potent mixture that can assist in repairing skin damaged by sun exposure. It also offers protection against sunrays while also nourishing skin cells and supporting their overall health. These properties promote general youthful appearance of the skin.
Stemuderm: Ever wondered just how efficient plant-sourced ingredients can be? This product is the best proof of their efficacy. It can help to promote damage recovery and counteract aging effects while ensuring to boost the overall skin appearance. It is imperative to use it regularly, but it can do wonders to renew and regenerate your skin and boost its vitality.
Dermaxsol: Another moisturizer added to the formula, except this one comes with SPF 30, which means it can protect you against UV rays. This cream boosts protection of your skin and helps to neutralize damage from sunrays and free radicals.
Usage
Age-Defying System has a specific way how it should be used, so make sure to follow these steps:
Step 1: The first product to apply is Dermpura, but make sure to get your face wet first. The product should be applied with circle massage-like movements. Use lukewarm water during the rinsing process and pat the face dry once done.
Step 2: Proceed with applying Maxatone right away. To properly apply this toner, you will need a cotton ball. If necessary, you can apply it to chest and neck, too.
Step 3: The next step involves using ACE-Ferulic. You need a couple of drops of this serum on your fingertips. Use gentle movements and spread over your face in a thin layer. It can be applied to chest and neck, too, but make sure you give it some time to absorb completely.
Step 4: The routine now requires you to apply Stemuderm. Don't be shy when it comes to the cream amount and spread it evenly over your face. Once again, give it a couple of minutes to absorb before proceeding with the next step.
Step 5: The final step is applying Dermaxsol. Keep in mind that you should aim to apply this cream approximately 20-30 minutes before you head outside. This will secure optimal protection from the sun.
Ingredients
Dermpura

Chondrus Crispus (Seaweed) Extract: As time passes, skin faces the loss of hydration, which is why ingredient like this one that provides hydration boost is important. Additionally, it can be helpful when dealing with inflammation.
Eriobotrya Japonica Extract: Another efficient moisturizer that is also filled with different nutrients required for your skin's revitalization.
Glycerin: In skincare industry, this compound is known as an emollient that can work on preventing dryness.
Sodium Olivate: A so-called surfactant that has the task of drawing out dead skin cells and removing them completely.
Rose Hip Seed: It acts as a skin conditioner that can also promote elasticity by providing added moisture.

Maxatone

Hamamelis Virginiana (Witch Hazel) Extract: It is one of the plant-based ingredients that can help to control the production of oil and its balance. Thanks to its cleansing properties, it can help to remove impurities and smoothen your skin.
Achillea Millefolium Extract: You probably know this plant by the name yarrow. Its extract works on removing blemishes and any other imperfections caused by bacteria and subsequently promotes bright complexion.
Hyaluronic Acid: It promotes dewiness and suppleness as it can play a crucial role in supporting optimal hydration levels.
Symphytum Officinale Leaf Extract: It has an anti-inflammatory effect that can promote bright complexion and help to resolve any discoloration issues.
Equisetum Arvense Extract: This is actually a horsetail extract that can strengthen your skin and help to protect it against external damaging factors, such as free radicals.
Calendula Officinalis Flower Extract: This is a plant-based compound that can help to iron out your wrinkles and other imperfections. It also provides relief for irritated skin.
Glycyrrhiza Glabra (Licorice) Root Extract: It can soothe your skin in cases of inflammation and helps to resolve issues with blemishes.
Citrus Medica Limonum (Lemon) Peel Extract: Lemon is known for its antioxidant properties, but its peel can also help to retain moisture, which promotes radiance and youthful complexion.

ACE Ferulic

Ferulic Acid: It is included in the name for a reason as it is one of the vital compounds of the formula. It can penetrate into skin's deep layers and deliver nutrients, as well as antioxidants that can be effective in fighting against oxidative stress.
Vitamin C: It is delivered in the form of ascorbic acid and its most important benefits are promoting radiance and bright complexion. It also has a considerable amount of nutrients, especially antioxidants, which makes it vital in preserving general skin health, as well as promoting renewal and revitalization.
Vitamin E: Another vitamin included in the formula. It works perfectly with vitamin C and further promotes protective and restoring mechanisms of the skin.
Vitamin B3: It is included in the form of niacinamide and is known as a potent nutrient. Vitamin B3 is particularly effective in removing blemishes and any discoloration issues. It boosts circulation of fluids in the area where you apply it which further boosts rejuvenation.
Vitamin B5: Panthenol can be vital when it comes to retaining optimal hydration levels. It also has certain anti-aging and protective effects.
Hyaluronic Acid: While other compounds boost levels of hydration, hyaluronic acid plays a vital role in retaining water for a long time. This way it promotes plumpness and youthful appearance.

Stemuderm

Malus Domestica Fruit Cell Culture: It promotes youthful appearance thanks to the rich profile of nutrients it contains. It also has a positive long-term effect on ironing out wrinkles and brightening dark spots.
Acetyl Hexapeptide-8: This is actually a type of amino acid that works well with the rest of the formula on the joint goal of making wrinkles less noticeable.
Dipeptide Diaminobutyroyl Benzylamide Diacetate: Have you heard of the Temple Viper Snake? This snake has venom that can relax facial muscles and help to diminish the visibility of the wrinkles. This compound was synthetically made to resemble that venom in a safe way.
Acetyl Glutamyl Heptapeptide-1: Wrinkles are caused by contraction of facial muscles and this compound can help to relax them even more.
Palmitoyl Oligopeptide: It promotes elasticity of the skin, as well as the production of collagen, which can play a significant role in promoting youthfulness of the skin.
Matrixyl 3000 (Palmitoyl Tetrapeptide-7 and Pentapeptide-3): A revolutionary blend with peptides that promote healing and regeneration and secure an additional hydration boost.
Jojoba Seed Oil: A natural compound that has a positive effect on oil regulation and can help to condition the skin's surface.
Apricot Kernel Oil: This compound has an anti-inflammatory effect that can assist in protecting the skin against free radicals. It also helps it to moisturize and prevents dryness.
Squalane: It acts as a hydration booster and can promote a radiant complexion.
Hyaluronic Acid: If you are looking for attractive and youthful skin, this ingredient can help retain moisture and enable suppleness for hours.

Dermaxsol

Zinc Oxide (7%) and Octinoxate (7.5%): Since this product also acts as a sunscreen, these compounds are included to boost the skin's ability to protect itself from sun exposure. It works on preventing the UV rays from penetrating the skin by neutralizing them immediately.
Glycerin: Hydration is important when you spend a lot of time in the sun and this compound helps to retain moisture.
Beeswax: A hydration booster that keeps your skin supple and dewy even after spending hours in the sun. It also has a calming effect on skin dealing with inflammation.
Benefits
The anti-aging effect that this system delivers is essential for everyone having problems with aging skin.
The system provides protection against UV rays and free radicals.
The regimen has three different ways of helping your skin – it nourishes, hydrates, and protects it against environmental factors.
It can help to repair skin that has been damaged by sun exposure.
Each of the products was carefully added to the mix due to its ability to replenish moisture and nourish your skin so that it can regenerate and protect itself better against sun damage.
The system promotes radiant and bright complexion while helping to fight irritation and inflammation.