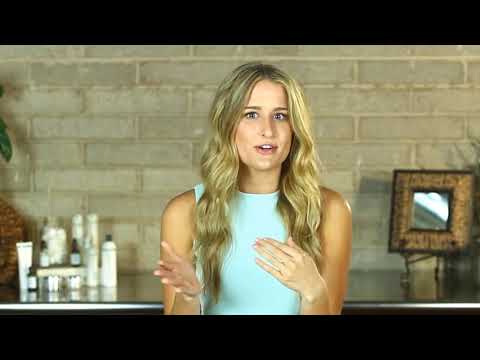 Revolutionizing
Cosmetic Dermatology
Discover Solvaderm's Professional Strength Products For Healthier And More Beautiful Skin.
About the Product
Acne Skincare Treatment is a multi-purpose regimen designed by a reputable skincare manufacturer Solvaderm. Its primary benefit is to treat acne, but aside from that, it also helps to deal with acne marks and prevent future breakouts.
Here are the products included in the Acne Skincare Treatment:
Rejuvoderm: Everything starts from cleansing your skin. This is why you need a reliable cleanser that is gentle and suitable for your skin type. This compound works as an exfoliator and purifies the skin efficiently.
Size: (4.0 oz / 120 ml)
Maxatone: The product doesn't only work on purifying the skin, but it also supports optimal hydration. It is important to mention that it has antibacterial and hydrating properties to prevent potential dryness. It is suitable for skin prone to acne and oily breakouts.
Size: (4.0 oz / 120 ml)
Zeroblem: The name suggests that there will be no more blemishes if you use the product and that is the primary purpose of this formulation. It works against any discoloration and promotes oil balance.
Size: (1.0 oz / 30 ml)
Usage
Just three steps are needed to effectively counter acne and their marks with the Acne Skincare Treatment:
Step 1: Applying Rejuvoderm:

You start with this because it is essential to cleanse your skin first. Wet your face and use gentle massage moves to apply the product.

Step 2: Maxatone is next:

Apply it just like any other toner – by utilizing a cotton pad and being gentle in your moves. Make sure your skin is dry and be thorough.

Step 3: Finalize with Zeroblem:

You want to target areas that are prone to acne. This product is used at nighttime, so before you head to bed. Make sure to clean and tone your skin first. As for Zeroblem, use the provided cotton swap and apply a tiny amount. it to the zones prone to acne. Leave it overnight, but rinse the next morning.
Ingredients
Rejuvoderm

Salicylic Acid: It helps to promote skin rejuvenation and purify your skin pored. Also participates in optimizing the production of sebum.
Lactic Acid: This is actually a potent exfoliator that works together with other ingredients to promote the revitalization of your skin.
Glycolic Acid: Another exfoliator that helps the overall cause of the formula. It helps to pull dead cells to the surface and remove them to promote skin repair.
Lavandula Angustifolia (Lavender) Oil: It supports optimal hydration and can deliver the nutrients deeper into the skin.

Maxatone

Hamamelis Virginiana (Witch Hazel) Extract: A herbal compound which aims to promote skin tightness and texture, as well as assist in retaining moisture and optimizing oil balance.
Achillea Millefolium Extract: This compound utilizes its antibacterial properties to enhance skin clarity and eliminate blemishes, as well as remove bacteria leading to infections.
Hyaluronic Acid: A component that facilitates optimal skin hydration around the clock. It can also help to diminish wrinkles and fine lines by smoothening them and reducing their visibility.
Symphytum Officinale Leaf Extract: It is important to have ingredients that work against inflammation in a skincare formula and this is one of those. It is particularly effective because of the inclusion of allantoin.
Equisetum Arvense Extract: There are numerous external factors that can potentially damage your skin and this herb works on minimizing that damage and strengthening the skin.
Calendula Officinalis Flower Extract: It can work on boosting the hydration of your skin and it has a soothing effect.
Glycyrrhiza Glabra (Licorice) Root Extract: Another ingredient with a calming effect that can boost the levels of hydration of your skin.
Citrus Medica Limonum (Lemon) Peel Extract: Utilize the purifying and unclogging characteristics of this compound that can also reduce blemishes.

Zeroblem

Colloidal Sulfur: A multi-potent product as it can optimize pH levels of your skin, which facilitates eliminating bacteria that cause blemishes. It also works as a purifier that can help to unclog your pores.
Zinc Oxide: A vital compound to diminish and eliminate blemishes. It helps the skin to achieve oil balance and maintains optimal hydration.
Salicylic Acid: A compound that goes deep into your skin and cleans your pores, which diminishes the chances of an infection. It also works on preventing the skin to become greasy.
Benefits
The regimen optimized to be suitable for skin prone to acne.
The system that combines products known for their clearing and purifying effect and dealing with acne marks and blemishes.
The treatment helps to prevent acne breakouts thanks to the nutrients included.
The process of applying the product is incredibly simple.
The formulas are filled with natural-sourced ingredients to ensure optimal effectiveness and gentleness on your skin.